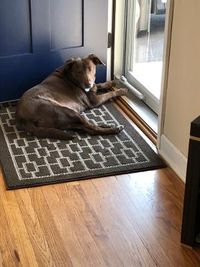 I had talked to Missy about a year ago about a dog that I had recently adopted from a rescue group in Texas. Margo is a senior chocolate lab/retriever mix that came to me with LOTS of barking issues and no leash manners...among other numerous issues. Margo would bark non stop when it was time to eat, go for a walk, etc. I think at one time while you were helping me with her I had even mentioned the possibility of returning her. I am happy to report that a year later and after lots of hard work, Margo is like a new dog. So many of my friends and neighbors have commented on what a great dog she is. I don't think the barking issues regarding food will ever completely go away but they are certainly manageable now. And she is doing so well with the leash manners that we are working on off leash training!!! I could not have done this without you. I really was to the point of giving up on her when you started working with us. I truly appreciate everything. You are one of the most knowledgeable dog trainers I know and also such a caring, compassionate, kind hearted person. Thank you again....Michelle and Margo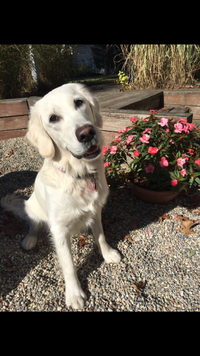 "I would like to express my gratitude and thanks to Missy and the staff at Sandy Meadow Farm for providing dog owners with the best education possible in training their dogs. When I first walked in the door I thought my arm would break off with Lacey pulling. Walking with her was an absolute challenge and I was very exhausted with the ongoing "battle". I will never forget Missy's words. I was told prior to class starting: "You don't have her attention. That is what you will be learning in this class." There was no force involved or "harsh" training aids. The focus was on rewarding good behavior and overcoming challenges with a very gentle approach. The trainers are very quick to pick up on problems dogs have, when the owner does not suspect an issue, and are extremely helpful in resolving any behavioral problems. When my class series ended, I left with a dog that would no longer pull, and would stop and turn around when she got too far ahead to come back to my side. We have learned so much and look forward to continuing our education/training at your facility." 
                                 Judy Surniak 
                                "Lacey" Golden Retriever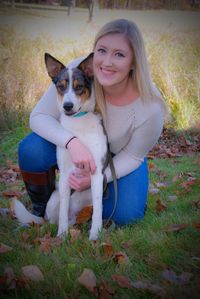 "We just finished the Basic Manners class, and I am looking forward to the next class at Sandy Meadow. Missy and all of the trainers are amazing, giving each dog/owner team the individual attention they need, while pushing them to have the confidence to use learned techniques on their own. This place is the BEST."
Danielle LaFountain 
"Fiddle" Australian Shepherd Mix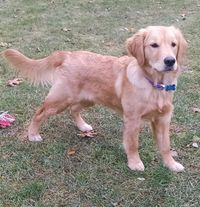 "I am training my third dog through Sandy Meadow Farm and would recommend Missy every day of the week and twice on Sunday!!"
Jody Goodwin
"Mia" Golden Retriever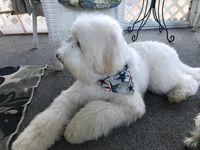 "Missy Kielbasa and her staff are the best around! I could listen to Missy talk forever,she is SO intelligent, gentle, and patient. It's an honor to learn from her and all her staff."
Joyce Rheaume
"Cooper"  Labradoodle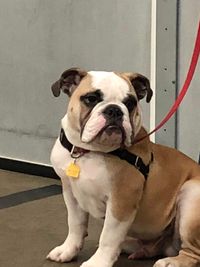 Class was wonderful.  I cannot say enough about Ann and Karen.  They were wonderful and it is obvious they love their jobs.  Never mind how much I got out of the class.   Clarence loved coming and he is a wonderful dog with no more issues.  I have you, the ladies and the class to thank!
 Ami James
"Clarence"  English Bulldog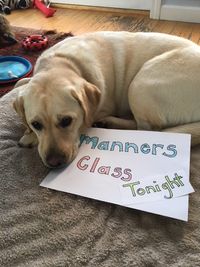 I have just returned from walking Rita around a neighborhood loop.  She has been doing a really good job on her leash and I wanted to stop and thank you ladies for helping us work with her.  Sam and I rely on all the techniques that you demonstrated and really feel that they have helped us find our way with our energetic new addition.  The time we spent in your manners class was time very well spent and I appreciate all that you did to help us.  We have been practicing her stays and downs and her waiting at the door as well.  I can honestly say that a few months ago I was discouraged walking her around town and now I almost have a    skip in my step as Rita is no longer dragging me all over creation.  
                                 Abby Wolcott
                                 "Rita"  Labrador Retriever