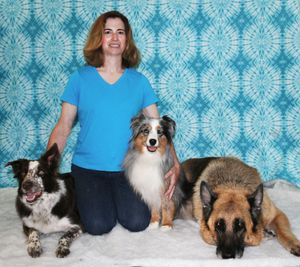 Melissa Kielbasa (Missy), CPDT-KA, BS is the founder and head trainer of Sandy Meadow Farm Obedience School. Graduating with a Bachelors degree in animal science, she worked as a certified veterinary technician for many years while studying and apprenticing with a diverse group of professional trainers.  She began training professionally in 1988, and opened her own training school in 1993 on the farm property. She is an active member of the Association of Pet Dog Trainers, the International Association of Animal Behavior Consultants, the International Assocation of Canine Professionals, the Massachusetts Farm Bureau, and is a certified evaluator for the AKC's Canine Good Citizen and Trick Dog Programs.  She has lived with and loved German Shepherds for over 40 years and Border Collies for 25, and has successfully trained her own dogs to numerous competition obedience titles, therapy dog certifications, functional farm herding, conformation titles, AKC school ambassador programs, and to perform at various public demonstrations. She has been featured in numerous news articles and on TV including 'Dogs 101' on  Animal Planet, 'Mass Appeal' on WWLP and WSBK, and 'Making It Here' on  WGBY.  Missy is the head trainer for the K-9's for Kids Pediatric Therapy Dog Unit, a group of dogs and handlers specially trained to work with physically, mentally, and learning disabled children. In addition, Missy is the choreographer and head trainer for the Westfield Woofers, a dog/handler line dance team that performs at various non profit public events. In 2009, Missy was honored with a Hometown Heroes award from the American Red Cross and received a Governor's Citation from Governor Deval Patrick for her dedicated training and volunteer services to the Pioneer Valley through the K-9's for Kids Program. In 2013 she was honored by the City of Westfield nominated as Volunteer of the Year for her participation and support of the pediatric therapy unit in the Westfield School System.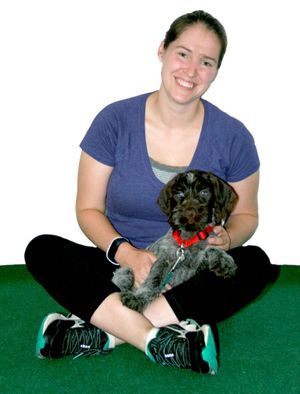 Elizabeth Depin, CPDT-KA is a certified trainer who teaches here at Sandy Meadow Farm and also offers private lessons through her own business Take the Lead Ma (www.facebook.com/taketheleadma). Elizabeth teaches our companion classes and developed and runs our specialty Social Struggler and Courageous Canine Classes.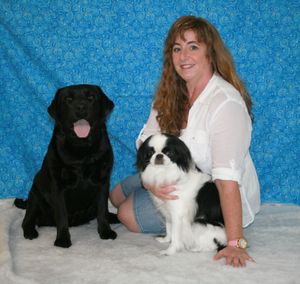 Anne Crouss shares her home with a labrador retrievers.  She developed an interest in learning theory and training after surviving the adolescence of an exceptionally unruly black labrador many years ago!  She actively trains to competition obedience skill level, and has had numerous dogs certified and working in the K-9's for Kids Pediatric Unit.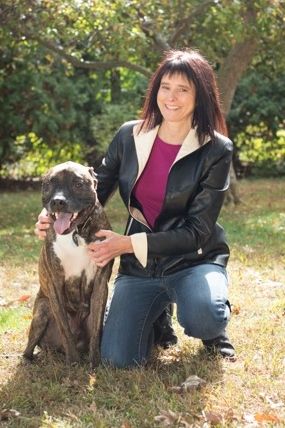 Jill Haley Rose, CPDT-KA is a certified trainer who specializes in working with dogs who have fear, aggression, separation anxiety, and other challenging behaviors. Jill was the Training Programs Coordinator for the Dakin Humane Society and ran all their training classes & workshops in 3 locations. She also was the canine behavior specialist for the Dakin Humane Society and has evaluated 1000s of dogs during her time there.She offers in-home behavior consults & training through her business Paws of Nature Dog and Cat Behavior and Training Services. www.pawsofnature.com, as well as behavior consults and private training for out of area clients at Sandy Meadow Farm. Jill offers various workshops including Dogs & Storks - Preparing Family Dogs for Life with Baby, several times a year at Sandy Meadow Farm, She also teaches and assists with group training classes here. We are very exciting to be collaborating with Jill and have her part of our team!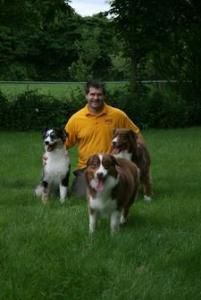 Jim Helems, owner of Dog Pals Sports Camp in Huntington, Ma, https://healthypetsusa.com,  is an avid dog sports enthusiast who teaches here at SMF when not running courses at his Canine Sports Park. Along with classes at SMF, Jim also teaches Pet First Aid and CPR, Dog Parkour, Agility, Scent Work, developed a Search and Rescue Obstacle Course, and offers assistance in holistic canine health options and nutrition. He lives with  Australian Shepherds and a Nova Scotia Duck Toller, along with numerous poultry and livestock.