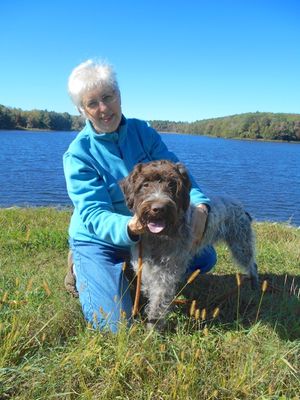 Susan Morawski has shared her home for many years with Airedale Terriers.  She is an active member of the Airedale Terrier Club of America, www.airedale.org  and the Airedale Terrier Club of Metropolitan New York, and is a former member of the Board of Directors for ACTMNY. She has attended many events and shows throughout the years to support the club and it's numerous causes.  She has trained her Airedales to competition skill level in obedience and has spent many years sharing her dogs with nursing home patients through the adult facility therapy program.  Recently, Susan and her husband added a Wirehaired Pointing Griffon to their family, and are members of the North American Versatile Hunting Dog Association (www.navhda.org), showing him in Hunt Tests, as well as participating in competition Obedience and Rally Obedience trials.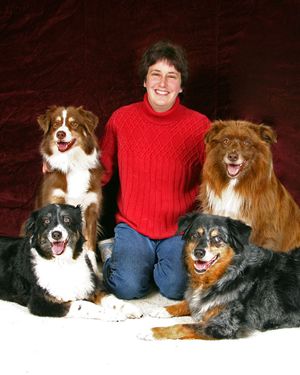 Terry Donovan is the owner of Cedar Hill Kennel Pet Care Service where she offers boarding and grooming services.  She is very active in the world of Australian Shepherds, training and showing in competition obedience , herding and breed handling.  She has achieved multiple titles on her dogs including versatility titles for a dog that successfully competes in multiple events in a single show.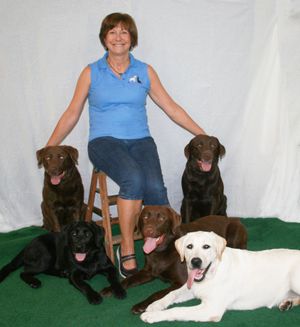 Annmarie Wilson is the owner of Wilann Labradors
www.wilannlabradors.com
, and has been breeding Labradors since 2007. She grew to love dog training while training one of her dogs at Sandy Meadow Farm.  She has been assisting at Sandy Meadow Farm offering guidance to others on acquiring a successful dog/handler relationship.  She also teaches our 'Shaping' specialty class and participates in our Westfield Woofers Dog Dance team.   Annmarie is active in both the Labrador Retriever Club of the Pioneer Valley and of Greater Boston. She participates in various dog sports including Conformation, Obedience, Rally and Hunt achieving several competition titles over the years.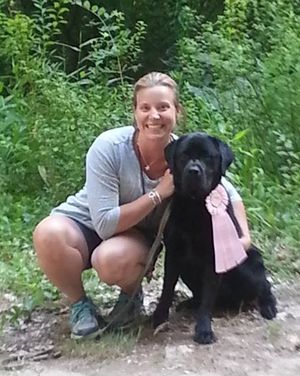 Tricia Ancelli joined the Sandy Meadow Farm Staff after acquiring an exceptionally exuberant, lovable, black labrador who forced her to learn a lot about training. She is an active member of the  Labrador Retriever Club of the Pioneer Valley, and competes successfully in competition obedience, rally obedience, and field trials.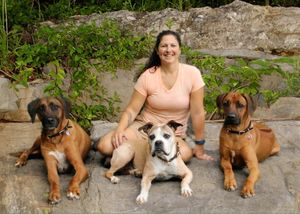 After over 10 years of training with us and assisting folks with training advice, Karen Frary took the leap to join our training staff. Living with and loving Boxers and Rhodesian Ridgebacks, Karen shows her dogs throughout New England and is enjoying the opportunities and excitement the show world offers her.